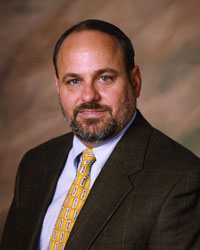 The Honorable Sam Ferreri
Mayor of the City of Greenacres, Florida

Mayor Ferreri has been involved in local government since 1982, and has served on City committees and boards prior to first being elected to the City Council in 1984. He served as Deputy Mayor from 1985 to 1988, and began serving as Mayor of the City in 1988. He has been re-elected into office since that time, most recently in March 2013.
Mayor Ferreri is very active in local government, community service and State and regional organizations. He currently serves on numerous boards including the Florida League of Cities, Treasure Coast Regional Planning Council, Palm Beach County Intergovernmental Coordination Council and Issues Forum, Florida Municipal Insurance Trust, Central Palm Beach Chamber of Commerce, Southeast Florida Alzheimer's Association and Wellington Regional Hospital. He is currently the chairman of the executive committee for Seven50, a 7 county, 50 year sustainable communities initiative. Mayor Ferreri previously served as president of the Florida League of Cities in 1997/1998, and Chairman of the Human Development Committee and Board of Directors of the National League of Cities, and numerous boards of the Florida League of Cities and County organizations.
Mayor Ferreri was the recipient of the E. Drew Harris Award by the Florida League of Cities in recognition of his outstanding record of public service and the Palm Beach American Institute of Architects Gold Medal. Mayor Ferreri began his involvement in local government to improve the quality of life in Greenacres with a focus on enhancing parks and recreation, the aesthetics of the City, and making Greenacres a great place for families.
Mayor Ferreri is a native Floridian, born and raised in Tampa and moved to Palm Beach County in 1980. Mayor Ferreri is a graduate of the University of Florida, and is a registered Architect serving as principal of the Boca Raton office of PGAL Architects, a national firm specializing in designing public projects such as municipal, public safety, libraries, and airports. He is married to wife Donna and has two (2) daughters, Jennifer and Christina.

Mayor Ferreri has been very successful in establishing great working relationships with county and State agencies to benefit City residents, and building consensus to keep improving government services.
Email: Sferreri@ci.greenacres.fl.us