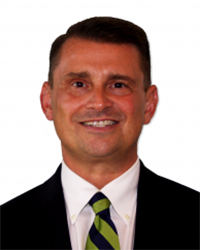 The Honorable Peter Simmons
Mayor of the City of Bonita Springs, Florida

As a small business owner, Peter understands the realities of creating jobs. He knows firsthand what it means to balance a checkbook, save for the future and live within with your means. Peter also has a proven track record of working successfully with others to make a project come together.
Peter is President of The Simmons Group, a communications and development consulting firm that he started in 2003. He has worked with several clients in SW Florida and around the country. He is a licensed Realtor ® at Premier Sotheby's International Realty in Bonita Springs. Peter was honored to be elected to the Bonita Springs City Council in 2012, as Mayor in 2016, and has been an outspoken fiscal conservative for all citizens. He has served as the Florida League of Cities Liaison, Curriculum Advisory Committee with the Lee County School District, Agency on Bay Management, Coastal Advisory Committee, the League of Women Voters of Lee County, and is proud to say that he is an "honorary deputy" with the Lee County Sheriff's Office. Peter is a member of the Bonita Springs Chamber of Commerce, Bonita Springs Historical Society, Bonita Springs Lions Club and B.E.A.R. – Bonita Springs-Estero Association of Realtors.
Peter and his wife SueZahn are the proud parents of two children, Elizabeth and Petey, along with their dog Chapman and cat London. He has traveled to Southwest Florida since the 1970's and numerous family members also call this beautiful region of the country home.
He enjoys spending time with his family, boating, fishing, jogging, biking, and attending his son's football games.