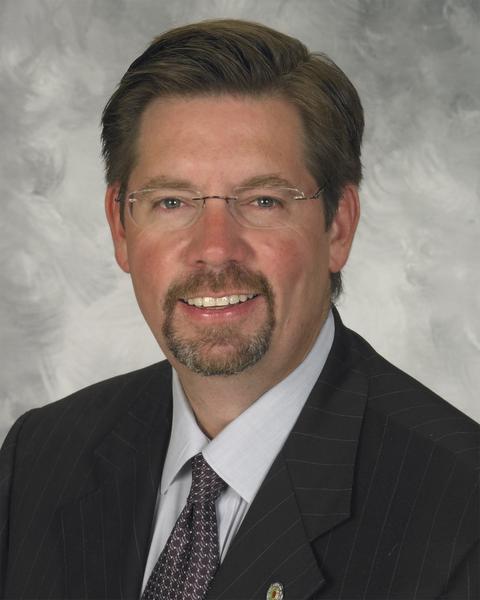 The Honorable Michael Ryan
Mayor of the City of Sunrise, Florida

Michael J. Ryan was elected Mayor of Sunrise in August 2010, and returned to office without opposition in both 2012 and 2016. He earned a B.B.A., majoring in Finance, from The George Washington University, and a Juris Doctorate, summa cum laude, from The Case Western Reserve University School of Law.

Mayor Ryan has long been an active resident of the City of Sunrise. Mayor Ryan served as a PTA President for two years and as an Executive Board Officer for an additional two years with the Sawgrass Elementary PTA; a volunteer coach over many years for youth soccer, baseball and flag football; volunteer coach for high school varsity girls soccer team; and two terms as Chair of the Education Advisory Board for the City of Sunrise.

In addition, Mayor Ryan is an appointed member of the Broward County Regional Planning Council, the vice-chair of Broward County Consolidated Communications Committee (regional emergency 911 communications), co-chair of the Communications Working Group for Strengthening Police-Community Relations and is a past Chair and past Vice-Chair of the Public Safety Committee for the Broward League of Cities, past co-chair of Broward County League of Cities' Joint School Resource Officers Task Force, current member of the Broward County Chiefs of Police Association Committee on Domestic Violence Injunction Process. Mayor Ryan is a frequent author regarding matters of public importance.

Mayor Ryan's work promoting scholastic and community based chess initiatives has been the subject of local, national and international news coverage. His efforts, along with that of the City Commission and City staff, led to the City of Sunrise earning the national title of "Chess City 2015" by the United States Chess Federation.

Mayor Ryan is also a lawyer and partner in the law firm of Krupnick Campbell Malone Buser Slama Hancock & Liberman in Fort Lauderdale, Florida. Aside from his successful law practice, Mayor Ryan has been an active force in the lives of many in our community. His charitable works include running marathons for charity, helping gather goods and supplies to assist Haiti after the January 2010 earthquake, traveling to Haiti to volunteer after the earthquake, traveling overseas to volunteer at a U.S.O. Wounded Warrior Center, and a 900-mile bike ride to benefit, among others, wounded soldiers and their families.