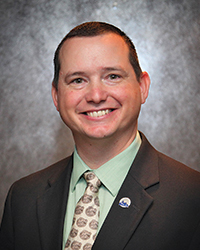 The Honorable Matt Surrency
Mayor of the City of Hawthorne, Florida

Matt Surrency was first elected as Hawthorne City Commissioner in 2009 winning by 9 votes and has been unopposed for the last two elections. He has been Mayor of his Hometown since 2011. Matt has served with several groups related to local government including the FLC Board of Directors, Energy & Environmental Committee, Florida Municipal Insurance Trust, Florida Municipal Investment Trust, President of the Alachua County League of Cities, NLC Community and Economic Development Committee, FDOT Steering Committee, Florida Urban Forest Council and the Board of Directors for Florida Onsite Wastewater Association."