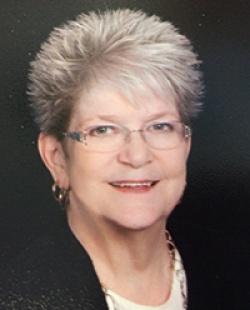 The Honorable Marlene Wagner
Mayor of the Town of Lake Hamilton, Florida

Marlene Wagner is the Mayor of The Town of Lake Hamilton, now serving her fourth, three year term after being re-elected in April of this year.
Mayor Wagner was recently elected to the Florida League of Mayors Board of Directors. She also has served on the FLC Nominating Committee the past two years and on the FLM Nominating committee in the past, and for many years on the Legislative Board of Transportation and Inter-Governmental Relations.
Mayor Wagner is very active in State, County and Municipal organizations. She is a two term Past President of the Ridge League of Cities, serving in 2010 and 2014, and has held the offices of Secretary, Treasurer and Vice President. She continues to serve as a Board Member.
County wide she has served as a member of the Citizens Advisory Board of the Transit Authority, the Central Florida Parkway Committee, Polk Vision, the County TPO board and the Central Florida Development Council.
Mayor Wagner continues to strive for the betterment of the town, as can be seen by the recently built and dedicated Veterans Memorial Wall. Also, during her tenure, the town has constructed a Water Treatment Plant and added a major traffic signal. Currently, she is actively working with staff to bring sewer to the U.S. Highway 27 corridor to spur economic growth.
Before moving to Florida fifteen years ago she was an Administrator for a large Cemetery Corporation in Pittsburgh, Pennsylvania.
She and her husband Leon have been married for 38 years. They have six children.