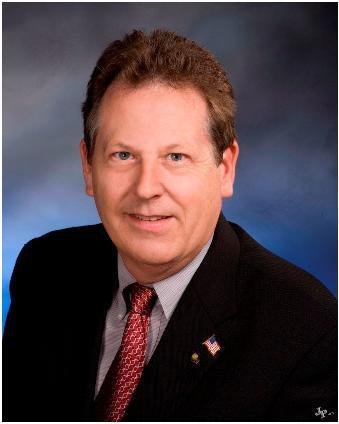 The Honorable Jim Hathaway
Mayor of the City of New Smyrna Beach, Florida

Jim Hathaway was elected Mayor at the General Election held November 4, 2014. He was sworn into office on November 11, 2014. Jim was previously elected to represent Zone 3, Northwestern New Smyrna Beach on the City Commission in 1994 and served four terms, until November 2012. He was also selected by the City Commission to serve five 1-year terms as Vice Mayor.
Jim has championed many local legislative initiatives by representing the City Commission as a member of numerous Florida League of Cities counsels and committees, and Board of Directors. He also served as President of the Volusia League of Cities and member of the Executive Committee.
A native of New Smyrna Beach, Jim is a graduate of New Smyrna Beach High School and earned a bachelor's degree in business from Stetson University. A local business owner for many years, Jim formerly managed his family grocery store and currently owns and operates a Pepperidge Farms franchise.
Jim proudly served his country as an officer of the Quartermaster Corps for eight years in the United States Army Reserve. He is a member of the First Baptist Church of New Smyrna Beach. His hobbies include boating and playing golf. Jim and his wife Paula have four grown children and four grandchildren.