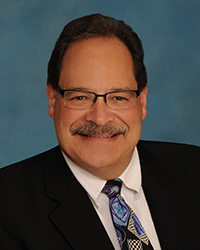 The Honorable Greg Ross
Mayor of the City of Cooper City, Florida

Greg Ross grew up in Brooklyn, New York where he resided with his parents, sister and identical twin
brother. Growing up, Greg was educated in Brooklyn schools. Greg attained his Bachelor of Arts Degree,
in Sociology, from Brooklyn College. In 1977, he relocated to Florida where he enrolled at Nova
University Law Center in Fort Lauderdale and earned his Juris Doctor.

Greg held the position of Broward County Assistant State Attorney from 1980 to 1984. He supervised
Assistant State Attorneys in trial preparation and practice, as well as prepared and tried felony, juvenile
and dependency cases. Greg was the on-call Assistant State Attorney during this time, fielding inquiries
concerning all criminal matters while participating in the preparation and execution of search warrants.
Greg opened his law practice, in Fort Lauderdale in 1984, where he is the Sole Practitioner of the Law
Offices of Greg Ross, P.A. His general practice law firm concentrates in criminal law; personal injury;
collections and probate. Greg is a proud member of the Florida and New York Bar Associations, as well
as the Federal Southern District of Florida, District Court of Appeals and both the Florida and US
Supreme Court.

Among Greg Ross' many accomplishments, he served as Hearing Officer for the Broward County Aviation
Board, Broward County Animal Control and the Broward County Consumer Regulation Board. His vast
knowledge of governmental law, utilization of rules of evidence and judicial and administrative
procedures enables him to preside over administrative hearings for consumer complaints.
Greg's participation in City Government began in 2002, when he was appointed to the Cooper City
Planning & Zoning Board where he served for seven years, the last of which he served as Chairman.
Greg served as the City's BSO Fire/Rescue Community Emergency Response Team Coordinator from
2006-2012 and Vice-Chair of Broward County CERT Coordinators. In 2009, Greg was appointed by the
Cooper City Commission to serve as Cooper City's Special Magistrate. As such, he presided over
resident's code enforcement violations and minor traffic infractions. Greg served as Special Magistrate
until he made the decision to run for the position of Mayor. On November 6th, 2012, Greg Ross was
Elected to serve the residents of Cooper City, as their Mayor.

Since his election, he dedicates his time in service as a member of the Broward League of Cities Ethics
Task Force and has chaired both the Local Issues Committee and the Nominating Committee. As a
Board of Directors member, Greg was elected to the position Secretary and has ultimately become the
President of the Broward League of Cities. He is currently serving as a Board of Directors member on
the Florida League of Cities and is the Vice Chair of the Urban Administration Legislative Policy
Committee.

Additionally, Greg's time is dedicated to serving on the South Florida Regional Planning Council, where
he currently holds the position of Secretary and is their appointee to the Broward County Water
Advisory Board. Concomitantly, he is involved in the C-51 Surface Water Reservoir Work Group and the
Davie/Cooper City Chamber Government Economic & Community Affairs Committee.

Greg has achieved the rare honor of receiving The Home Rule Hero Award for both 2015 and 2016 in
back-to-back annual presentations by the Florida League of Cities. Greg was recognized by his peers for
his tireless efforts to advance the League's legislative agenda and help protect the home rule powers of
Florida's cities during the 2015 and 2016 legislative sessions.