Mayors' Network

Welcome to the Mayors' Network. The Network is a web based portal for mayors to learn and share information on a variety of topics. Learn More...
Mayors' Exclusive
Florida League Of Mayors Exclusive is an Insiders Look at News,Notes at our State . Learn More...
Robert Smith, Town Manager, Town of Windermere swearing in Mayor Gary Bruhn, Town of Windermere, as the President of the Florida
League of Mayors, 2017 – 2018.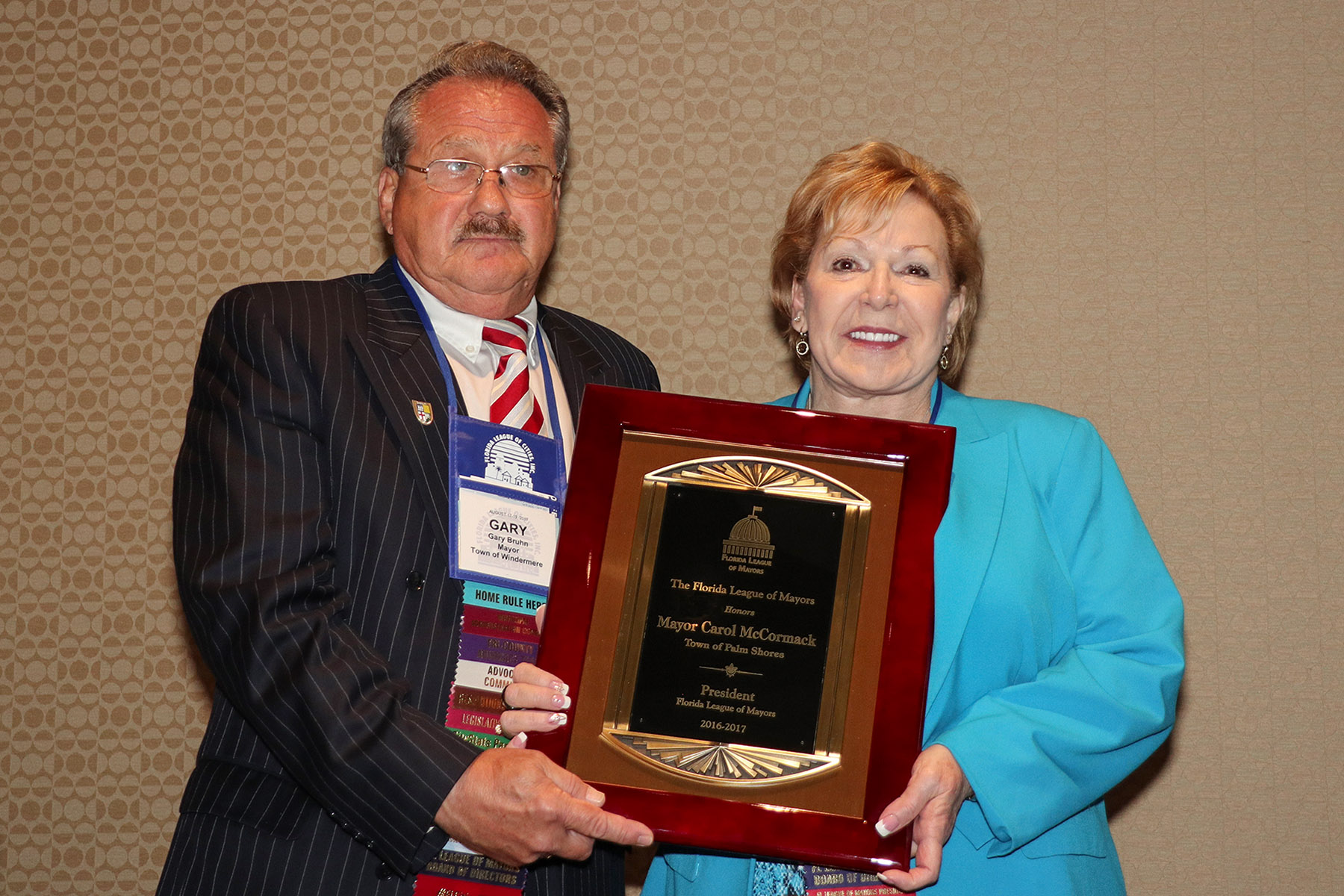 President Gary Bruhn presenting the Outgoing President's Plaque to Mayor Carol McCormack. Congratulations and thank you, Mayor McCormack!